Much like our student athletes, our coaches have various levels of experience. All coaches, regardless of experience, must gain accreditation from the National Interscholastic Cycling Association (NICA) in accordance with their requirements, and are recognized locally by the Pennsylvania Interscholastic Cycling League (PICL). Training requirements increase with each coaching level.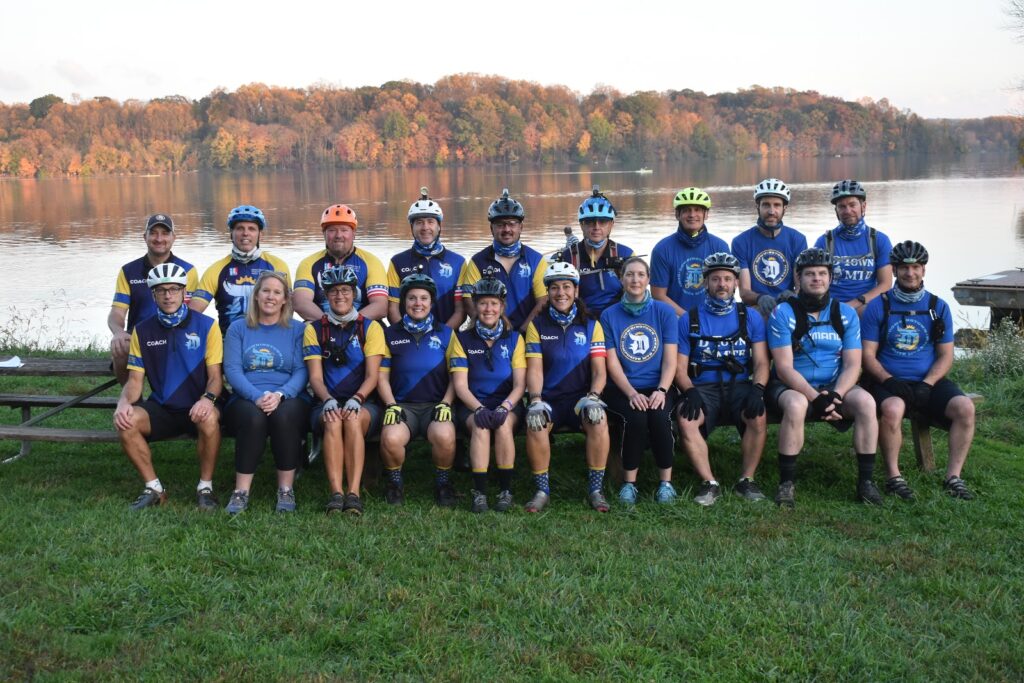 Coach levels range from 1 to 3, level 3 being the highest a coach can attain. The league requires Head Coaches to be level 3 certified; Downingtown exceeds this requirement with several Level 3 coaches on the roster. A number of Downingtown coaches also have racing experience.
For more information on coaching levels, click here.
Level 2 & 3 coaches are required to obtain continuing education units (CEU's) on an annual basis, but coaches of all levels are encouraged to participate in continuing education activities.
To effectively manage our large team, we are always in need of coaches. Whether you're an experienced racer or have only been mountain biking a few years, if you're interested in joining our coaching staff, please contact the team or reach out to one of the coaches at a practice.
After communicating your interest to the team, you will receive an invitation to register and create a profile in PitZone.
Level 1 certification may be completed online via the PitZone site. Requirements include a background check, concussion training, and risk management training. Coach certification must be completed prior to joining the team on regular rides; one 'try-it' ride with the team is permitted prior to certification.