Join the Mountain Bike Revolution!
Strengthening body, mind, character and communities through interscholastic cycling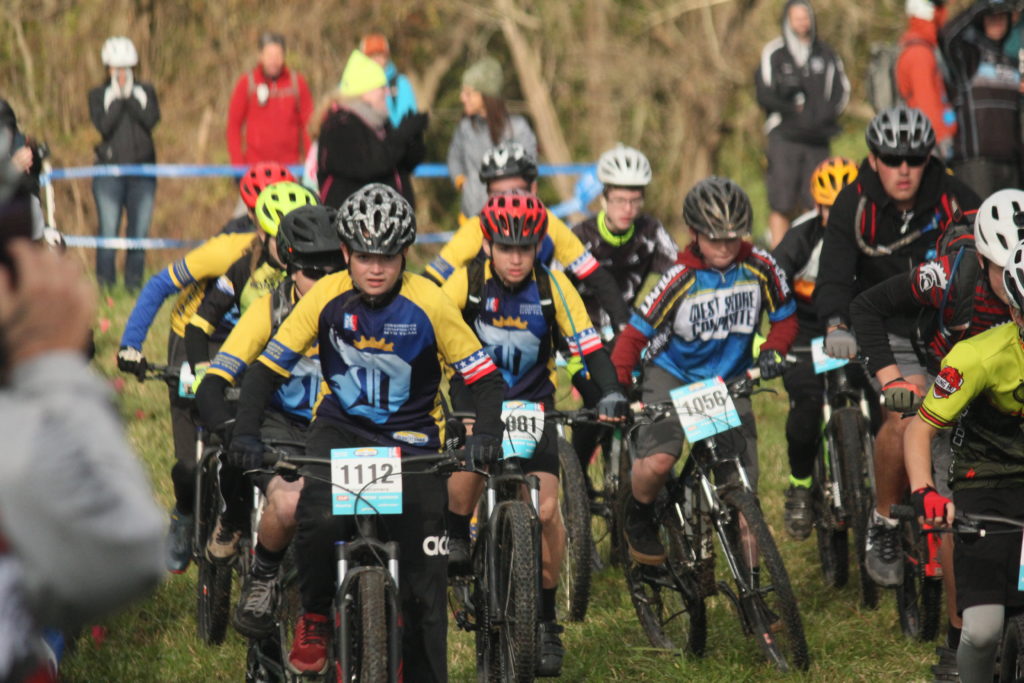 The Downingtown Mountain Bike Team is open to students in grades 6 through 12 who reside in the Downingtown Area School District or in neighboring districts without a team. Private, charter, and cyber school students residing in the same area are also eligible. Beginners are welcome!
The objective of the team is to have fun while improving mountain biking skills in a safe environment. Competition is a goal but is not a requirement; league competition takes place in-season across the state against similarly skilled and experienced teams.
Downingtown MTB started in 2016 when the Pennsylvania Interscholastic Cycling League (PICL) was formed. 2017 saw the team triple in size to over 20 riders and the 2018 and 2019 seasons both included nearly 50 riders.
RIDER REGISTRATION IS CLOSED
For information on joining this season, Click on Join The Team.
---
2021 Season Preview!
On February 2nd, Punxsutawney Phil emerged from his hole in the ground and declared that the mountain bike season is just around the corner! Well, at least we think that's what he said. If not, he definitely meant to. Can anyone really be sure? Anyway… after a long winter, what we do know is that spring and the opening of registration for the Downingtown MTB Team are upon us!
* Here are the important dates: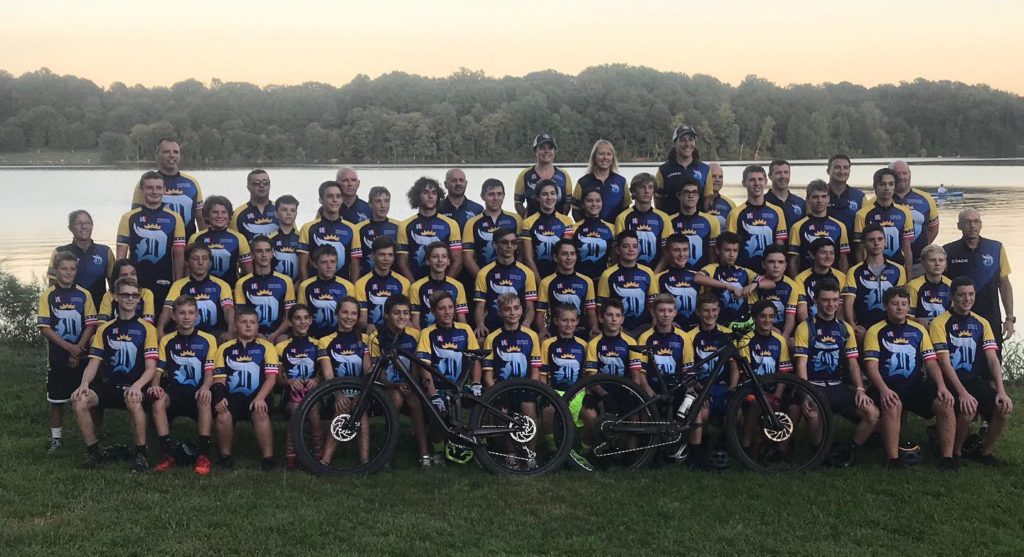 | | |
| --- | --- |
| April 1 | Registration opens! |
| May-June | Some fun activities and casual rides to get to know everyone |
| July 1 | Regular weekly practices begin |
We have our fingers crossed for the resumption of camps in the summer and a full racing schedule in the fall. But even if COVID changes those plans, we will be riding the local trails (and some not-so-local trails) every week of the season just like last year. We'll begin the season with the same precautions in place that kept us safe in 2020, and adjust as needed. Last season taught us that we can ride over or through whatever the pandemic throws at us.
Hope to see you on the trails soon!
---
End of 2020 Season Update
This most bittersweet of seasons has finally come to a close. And while COVID deprived us of our races, we still gathered together three times a week to enjoy this sport that we love so much. More importantly, through extensive precautions, our team of roughly 80 student athletes and coaches made it through the entire season without a single positive case of COVID. It was an adjustment (just like everything else these days), but the kids took it in stride, adapted, and everyone stayed healthy. All credit goes to the thoughtful riders, coaches, and their families for getting us through the season safely. Thank you, all, and we'll see you next year!
For information on joining, Click on Join The Team.